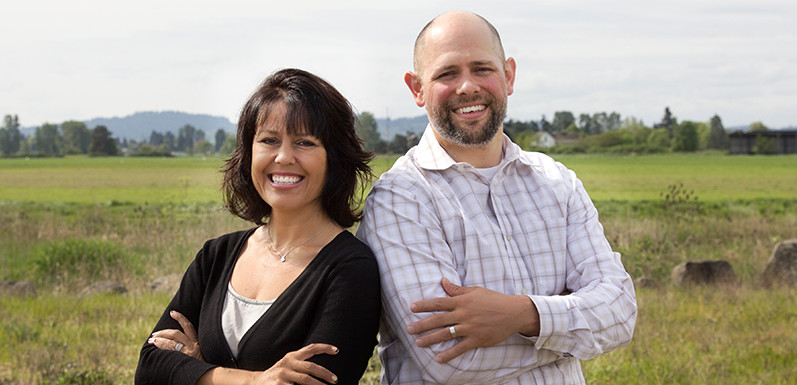 40 Years in Business Leads to Milestone Transition
Amidst double-digit growth, GloryBee, Inc. reaches its 40th year in business and passes the baton from founders to their second generation. In a time when many other family-owned companies are choosing to merge with industry giants, GloryBee remains steadfast to their core values and promotes Vice President Alan Turanski, son of founders Dick and Pat Turanski to President of the widely-regarded ingredient company. RaeJean Wilson daughter of the founders, is elevated to Senior Executive Vice President formerly VP of Brand and Stewardship. Mr. Dick Turanski assumes the position of Chief Procurement Officer and Mrs. Pat Turanski is now Chief Stewardship Officer.
"We hold our children in high esteem," states Dick and Pat Turanski, "and we have the utmost faith in their ability to lead this company through the next forty years. "Additionally," Pat Turanski states, "in our new roles, Dick and I will continue to support the executive team and focus our strengths where we can be most effective."
The transition begins February 2 with refinements established for the new roles and how they will influence the company's future. GloryBee plans to continue setting trends within the natural foods industry, leading local and national sustainability efforts, increasing production capacity, and raising more funds for their social initiatives.
"GloryBee is in good shape to make this change." states Alan Turanski. "We've been running the company with our capable staff with oversight from our founder, Dick Turanski. He will continue to oversee the millions of pounds of the highest quality natural and organic ingredients we contract for domestically and from all over the world, while Pat will continue our stewardship efforts."
RaeJean states, "I'm really looking forward to building upon what my parents started in 1975 in partnership with our new president, my brother Alan Turanski. I will continue to work closely with my mom as we continue to partner with organizations to improve honey bee health and provide nourishing foods to regional schools."
A formal event was recently held with all the employees as witnesses to the historic occasion of the leadership change.
About Glory Bee: In 1975, Dick and Pat Turanski started GloryBee in the family garage dreaming of providing natural, healthy ingredients to their community. Forty years later, the company still produces high quality organic and natural ingredients such as honey, sweeteners, spices, dried fruits, nuts, and oils with the same spirit as those first years of business to food manufacturers, bakeries, markets, restaurants and delicatessens. Chances are you've been enjoying their ingredients in a variety of natural and organic products and their retail ingredients may be in your home pantry.
Visit GloryBee.com to learn more about the company, products, and the "Save the Bee" and "Food for Health" social programs.