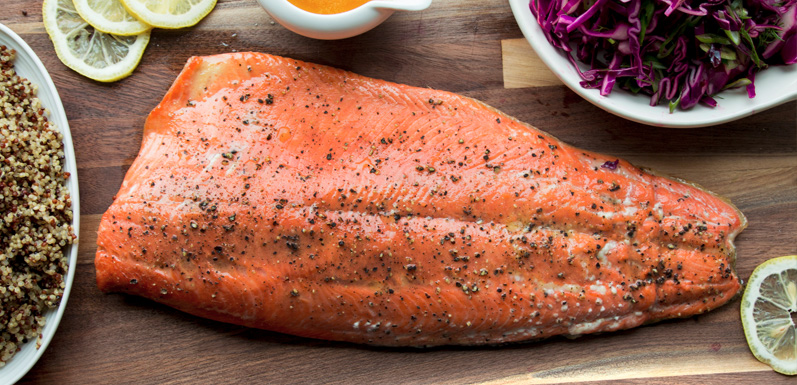 5 Foods That Are Even Better With Honey
It's no secret that honey is renowned for its natural and sweet flavor. And while honey is an acid with a pH low enough to inhibit the spread of some bacteria (3.2-4.5), many people prefer to use it to give an extra flavor boost to some of their favorite foods. Here are some foods (and beverages) that are perfect with a touch of honey.
1. Tea: If you're a tea drinker, you've probably heard of this method before, or maybe you've even tried it yourself. Adding a spoonful of organic honey to your tea gives it an all-natural touch of sweetness.
2. Fruit: Honey makes a fabulous addition to nearly any fruit. If you're feeling adventurous, consider brushing some organic honey on a perfectly ripe peach or pear, and throw it on the grill. In just a few minutes, you'll have a delectable piece of caramelized fruit that tastes more like a dessert than a health food.
3. Butter: Mixing honey into your butter is the best way to indulge and take your bread or toast to the next level. Honey whips the butter into a softer, smoother consistency that can be added to almost anything. The extra sweetness makes all the difference in the world.
4. Fish: This may sound bizarre, but adding honey to your fish can give it an unbelievable flavor boost. Just create a mixture of soy sauce, black pepper, salt, and dijon mustard, and add a spoonful of honey before you thoroughly whisk it together. This flavorful sauce can be added to almost anything, but it's especially great for fish.
5. Nuts: If you've ever had roasted nuts around the holidays, you understand how delicious and satisfying they are. Adding a dollop of honey to nuts before you roast them really helps to bring out their underlying natural sweetness. This technique works great for almost any type of nut, but it works especially well for walnuts, almonds, peanuts, and cashews.
Ultimately, these are just a few foods that go great with honey, but there are plenty of others. If you're considering trying these methods, think about buying bulk honey for sale instead of smaller sized bottles for maximum efficiency. For more information about honey bears for sale, contact GloryBee.