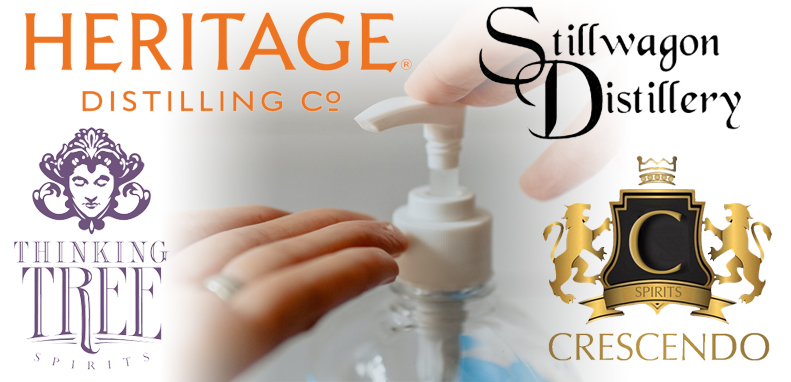 Distilleries (and GloryBee Customers) Stepping Up To Aid Their Communities In The COVID-19 Crisis
"Necessity is the mother of invention", as we have all heard, and a group of our amazing customers is bringing this proverb to life. Several Oregon and Washington distillers responded swiftly to hand sanitizer shortages caused by the current COVID-19 pandemic, and have switched gears from making liquor to crafting hand sanitizer! We can imagine that making this quick shift was not easy or simple, but they did it.
Distilleries are uniquely equipped to handle large quantities of high-proof alcohol, and we are extremely grateful to these folks for using their skills and equipment to help their communities.
We recommend checking the websites/social media of these businesses before attempting to purchase, or giving them a quick call first, as supply and demand may be unpredictable (and there may be limited hours or purchase methods available).
From the bottom of our hearts, THANK YOU to this wonderful group of customers!