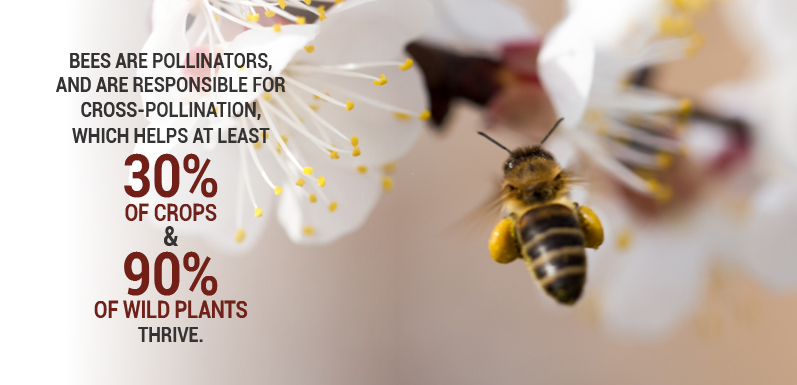 Exploring the Best Breakfast Foods to Enjoy With Honey
We all know that bees are pollinators and are responsible for cross-pollination, which helps at least 30% of crops and 90% of wild plants thrive. But what's even more recognizable is the distinct sweet, golden honey bees create that complements countless foods perfectly. Add a bit of sweetness to your morning by trying these breakfast foods with honey.
Muffins
Though muffins come in many different varieties, most of them have one thing in common: they're even more delicious when eaten with honey. You can drizzle the honey directly onto your muffin, or if you're feeling creative, tantalize your taste buds by whipping up a honey butter mixture. The ratio is up to you, but raw organic honey and butter whipped together and spread on a muffin is truly perfection on a plate. It's sure to keep you satisfied all morning long.
Tea
Tea is a soothing morning beverage option any time of the year, and it's delicious both hot and cold. But instead of adding an artificial sweetener, why not try a natural touch with some raw organic honey? It blends in perfectly and truly brings out the delicate flavor profiles of any type of tea. And believe it or not, it's ideal for coffee drinkers as well, so go buy a honey bear and start your morning right.
Fruit/Oatmeal
Finally, a bowl of hot oatmeal and fruit drizzled with the right amount of honey makes a quick and hearty breakfast for any occasion. Honey is so versatile when paired with oatmeal, and the same goes for fruit -- strawberries, blueberries, and apples are all better when paired with honey. So mix up your favorite oatmeal and fruit combination and finish it off with a honey drizzle for a morning boost.
Ultimately, Americans consume about 1.3 pounds of honey per person per year, and there's really no wrong way to eat honey. You can even eat it straight from the jar like Winnie the Pooh if you really want to -- we won't tell! But these foods can provide nutrition and nourishment while satisfying your sweet tooth with a morning dose of honey. For more information about honey bears and other bulk honey for sale, contact GloryBee.