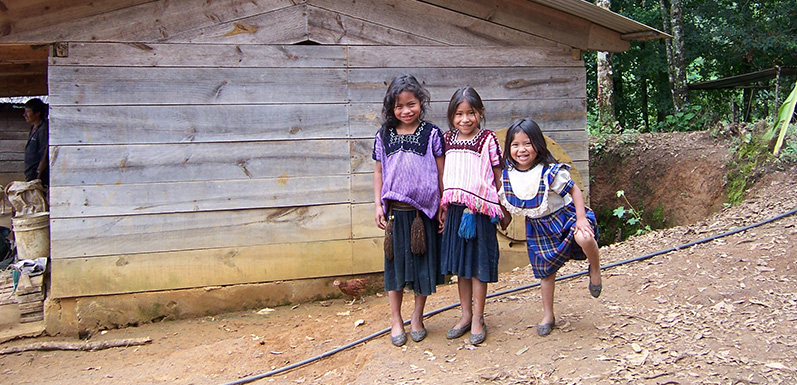 Honey Production in Mexico is supporting the Bees and protecting small family coffee farms
In the 1990's a co-op of coffee-farming families was formed in Chiapas, Mexico as a means to protest the unjust atrocities oppressing the people.  With the help of local churches, several coffee farming communities banded together and began selling high-quality coffee. In 2011, GloryBee's owners, Alan and Dick Turanski, traveled to Mexico to meet with Fair Trade suppliers, and met some of the Chiapas co-op farmers. When they heard the farmers' story, they knew they had to help. GloryBee worked with other cause forward organizations to teach the coffee farmers beekeeping as a way to supplement their income and increase the yield of their crops with honey bee pollination.
In several years the farmers were ready to sell honey internationally, and began sending GloryBee one container of Fair Trade honey every year. Today the Chiapas coffee farmers practice sustainable coffee production and have mastered beekeeping.
Farming Coffee and Keeping Bees
Coffee farmers rely on their coffee crops as their main source of income, but often face 'thin months' between harvests, or years in poverty if a coffee crop fails.  Beekeeping for honey production and pollination solve social and environmental challenges:
Coffee production has been found to double when purposely pollinated by honey bees
Honey harvest provides an off-season income for coffee farmers
Honey sales provide an alternative source of income to deforestation should the coffee farms fail
Honey production does not require ownership of land, making it an option for young people or disengaged members of the community
Serving communities and protecting our environment
GloryBee has been working with Coffee Farmers in Mexico for over 6 years. We are proud to announce we are partnering with Food4Farmers to seek coffee farmers with export-quality honey. Food4Farmer's mission is to facilitate the implementation of sustainable food security programs in coffee-growing communities in Latin America.
We encourage everyone to reduce their impact on the earth by using earth-friendly practices whenever possible and practical.  This planet and the people on it matter. Together we can eliminate poverty and enjoy all the goodness the earth has to offer.