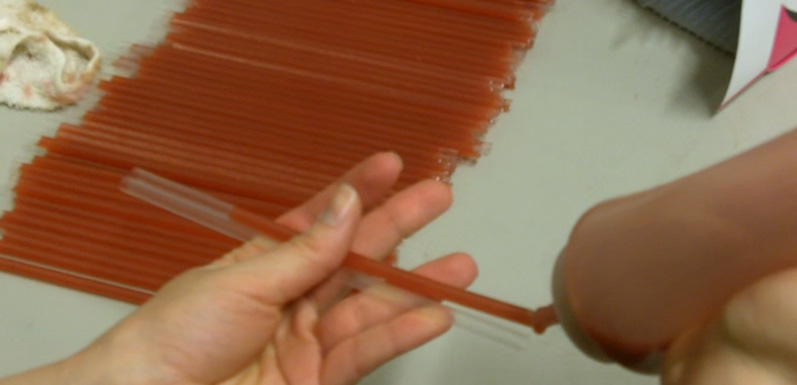 How To Make Your Own HoneyStix
HoneyStix are the perfect portable on-the-go snack or single-serve sweetener for your tea. As a snack, they provide a great boost of natural energy for hiking, camping and playing sports, which make them a summertime staple!
This video shows the process on how to make your own HoneyStix by hand: (Project difficulty/time rating: ADVANCED)
Making your own HoneyStix can be a fun and rewarding hobby to stay healthy and satisfy your sweet-tooth, but please note: it requires a significant time and money investment to do it right.
Once you're in a groove, we've found that you can get 5 stix done by hand using this method in about 2 minutes. If you wanted a full 2000 count case it could take over 13 hours. Also if your honey isn't headed to a proper consistency, you can tack on additional time for filling each item.
If you love HoneyStix but don't have the time or drive to make your own, GloryBee offers over 25 varietals of HoneyStix in 100 count, 2000 count, and grocery sizes.