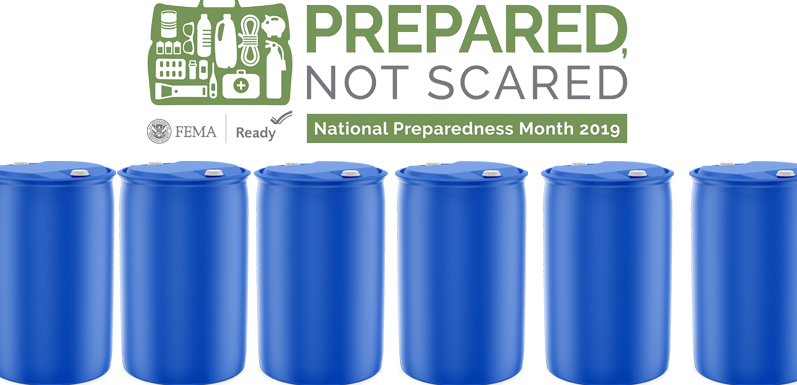 Local emergency managers partner with GloryBee to provide food-grade barrels for emergency water storage
National Emergency Preparedness Month was in September, but GloryBee stayed in the spirit with a special preparedness giveway event. Attendees of the recent Emergency Preparedness Fair at the Park Blocks, hosted by the City of Eugene, claimed coupons for a free barrel, and on October 4, they had the opportunity to claim their barrels at GloryBee. An estimated 200 barrels were given away to local residents to help them store emergency water supplies.
"Ensuring you have enough safe drinking water for your family is an essential part of any emergency kit," said Lane County Emergency Manager Patence Winningham. "We recommend that everyone plan to store one gallon of water per person, per day for drinking and cooking. For a family of four that's 56 gallons of water to be two-weeks ready."
"GloryBee strives to be a force for good in our community," said GloryBee Safety Supervisor Jason Wallace. "In partnering with our local emergency managers on this program we feel we are taking steps to help our community be better prepared in the event of a disaster."
"GloryBee is a great partner," said Winningham. "They have supported opportunities for both community members and local responders to increase their preparedness – which helps make our community more resilient in the face of a disaster."
Each barrel included a sticker with instructions on safely storing and purifying water. The stickers were provided with funding from City of Eugene, City of Springfield and Lane County emergency management offices.
Preparedness tips and information are available at ready.gov.