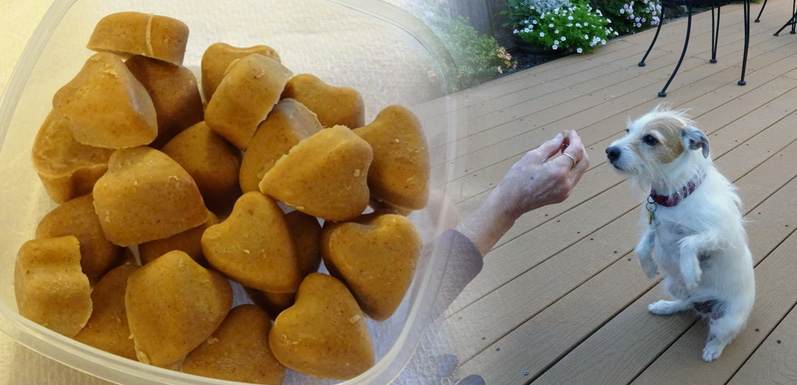 Peanut Butter and Coconut Oil Dog Treats
We all love our pets!  Many of us consider them a member of our family. Just as we make healthy treats for our family, we can do the same for our pets. Utilizing coconut oil in dog treats can potentially provide health benefits including skin clarity along with sleek and glossy coats. Below is a favorite recipe our GloryBee dogs enjoy.
Ingredients
1 cup of Aunt Patty's Coconut Oil

1 cup of peanut butter (use natural, no sugar kind)
1 tsp cinnamon
1 ripe banana
Silicon Mold
Directions
Mash ripe banana in a small mixing bowl.
Combine peanut butter, coconut oil and cinnamon in a pot on the stove at medium-low heat. Stir all ingredients until melted.
Add coconut oil mixture to the mashed banana.
Once all ingredients combined, pour into small (teaspoon size) silicone mold. Freeze overnight.
Serve a treat to your dog once a week.