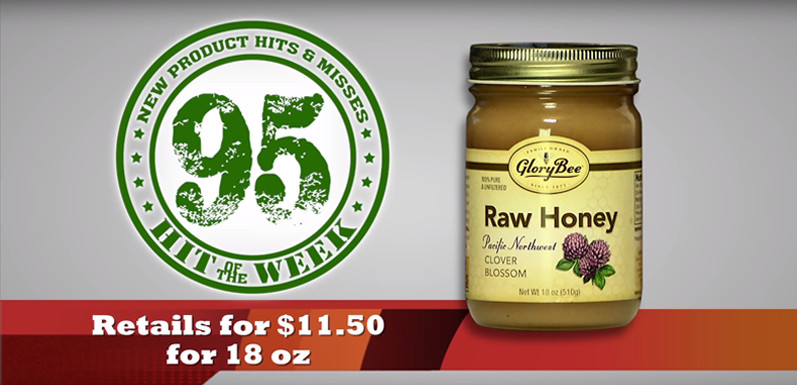 Supermarket Guru Scores New Raw Honey 95 Out Of 100!
The Supermarket Guru recently reviewed our new Raw Pacific Northwest Clover Honey. It received a "Hit of the Week" rating scoring a near perfect 95 out of 100! Watch the video below!
One of America's leading consumer trend-watchers and analysts, Phil Lempert (AKA The Supermarket Guru) is recognized on television, radio and in print. For twenty plus years Phil has served as food trends editor and correspondent for NBC News' Today show, reporting on consumer trends, food safety and money-saving tips, as well as showcasing new products, as well as regular appearances on ABC's The View , The Oprah Winfrey Show, 20/20, CNN, CNBC, FOX , as well as on local television morning and news programs throughout the country.