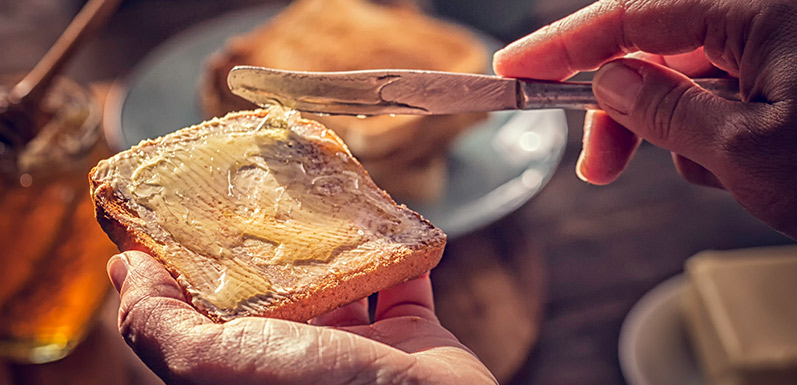 Use Honey For These 5 Tasty Treats
Buying raw honey in bulk is a great idea if you're a fan of sweet treats. Though Americans eat about 1.3 pounds of honey (per person) each year, most people might not think of honey as being the perfect topping for too many snacks. There are actually a handful of things that go perfectly with a nice spread of raw honey.
It's time to grab some bulk honey, do a little grocery shopping, and enjoy some delicious treats. Here are some perfect honey-based snacks that your whole family will enjoy.
Raw Honey and Toast
Simple, yes, but very delicious. Starting your day with some nice butter and toast is great, but you'll really be doing your taste buds a favor when you add some yummy honey.
Granola Bars
Although it might take a little more time to make the bars yourself, these treats will end up tasting as good as they are healthy. Grab some almonds, flour, rolled oats, butter, and mix all that up with some quality honey and enjoy.
Peanut Butter Fruit Dip
For the perfect daytime snack, pour a bunch of Greek yogurt into a bowl, toss in some ground cinnamon, peanut butter, chia seeds, honey, and as much fruit as you want. Go a little lighter on the peanut butter if you really want a healthy snack, but you'll love it either way.
Cranberry Cookie Bites
These snacks might be small, but they are perfect for anyone who wants a quick and delicious treat. Get some honey, cinnamon, cranberries, egg whites, bicarbonate of soda, and a couple other ingredients, and try not to eat them all in one sitting!
Honey-Mustard Vinaigrette Dressing
Rather than buying dressing from the store, simply make your own and make as many salads as you want. You can mix your own vinaigrette right inside the salad bowl, toss in all your greens and salad items, and pour in your delicious honey to achieve the perfect balance of taste.
Make these snacks whenever you can and your whole family will have some tasty foods to enjoy. If you want some raw honey bears for sale, contact GloryBee today.