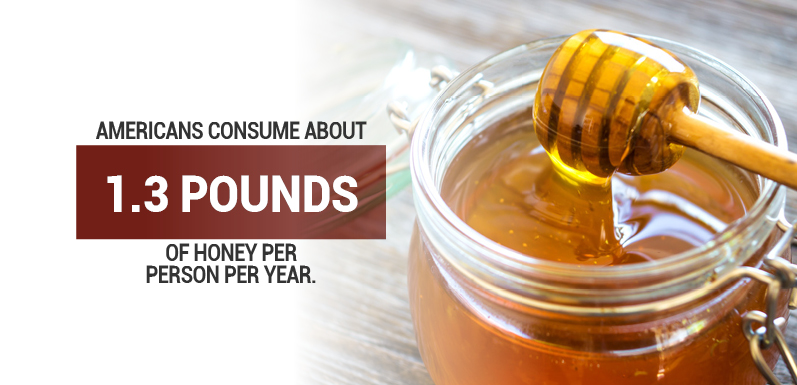 Visiting the Land of Milk and Honey: 3 Ways to Enjoy Honey With Your Breakfast
Raw organic honey is delicious at any time of the day, but there's something special about enjoying it as part of a healthy breakfast. Since 2006, the retail price of honey has almost doubled, but it only takes a small bit of this sweet treat to put a zip in your step and start your day right. Here are just a few nutritious and delicious ways to add honey to your breakfast.
Peanut Butter Honey Toast
Many people used to enjoy this quick and easy breakfast during their childhood, but it's equally delicious at any age. Simply toast your favorite type of bread to perfection, spread a layer of your favorite peanut butter (crunchy or smooth -- your call), and drizzle with some raw organic honey. Fast, easy, and delicious -- not to mention, full of protein. Don't be afraid to experiment by using different types of bread and/or different flavors of honey; the possibilities are endless!
Honey as Syrup
Though pancakes and waffles are traditionally paired with maple syrup, they're equally delicious if you use honey as a replacement. You can cut down on sugar intake and give your favorite hot breakfast dishes a whole new twist. Again, don't hesitate to try different flavors of raw honey.
Honey Granola
Granola is known for being versatile with countless breakfast dishes, and when combined with honey, it's virtually impossible not to enjoy. The best part of this unique breakfast option is that you can customize it with your favorite ingredients, from nuts, to seeds, to dried fruits, and more. If you need some inspiration, check out Prevention's buzz-worthy recipe, which includes oats, pumpkin seeds, almonds, sesame seeds, sunflower seeds, cranberries, and raisins. It does take a bit of extra measuring and preparation, but it's well worth it for a delicious and nutritious payoff.
Remember, Americans consume about 1.3 pounds of honey per person per year. There's truly never a bad time of day to enjoy honey, and adding it to any number of breakfast options can make your morning extra sweet. For more information about raw organic honey or bulk honey for sale, Contact GloryBee.