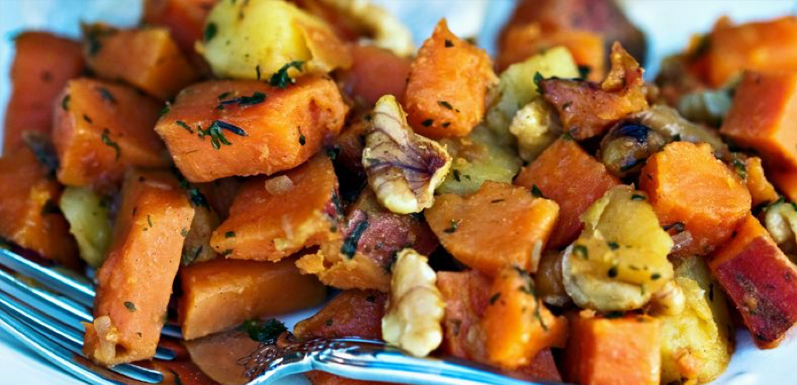 3 Delicious Recipes Anyone Can Make With Honey
The best thing to complement the summer weather is a sweet treat to enjoy it with. Honey is a great addition to anyone's day, making certain drinks and snacks much more enjoyable. However, not everyone has a wellspring of recipes prepared for such occasions. To help you create some sweet treats, these are three delicious recipes anyone can make with honey.
Peanut Butter Honey Balls
If you are looking for a relatively healthy treat that is able to be eaten in one bite, consider trying your hand at making some peanut butter honey balls. Mixing together some honey, peanut butter, and powdered sugar gives you all you need for this delicious snack. Depending on the amounts of each ingredient you put in, more powdered sugar can dry it out. After refrigerating the mixture, rolling them into balls finishes the preparation before enjoying them.
Honey Lavender Latte with Vanilla
One of the best ways to start your day is with the flavors you love most in your first cup of coffee. After brewing a few shots of espresso, mix in as much honey and lavender syrup as you desire before adding the steamed milk. It is important to note that lavender syrup is fairly potent and should be added in small increments to avoid overwhelming the palate. Once you know how much you prefer it, making it in the future becomes a breeze.
Honey Maple Sweet Potatoes With Apples
For those looking to add a sweet side dish to their dinners, consider combining the buttery flavor of sweet potatoes with the crispness of apples. After boiling the sweet potatoes till they're slightly soft, cut them into thin slices and layer them with apple slices before glazing everything with a maple honey mix. Then, bake the mixture for ten minutes in the oven at 375 degrees. The result is an enjoyable dish of sweetened fruits that go well with several white meat dinners.
The best way to get the most out of your culinary experience is to make foods you enjoy. By getting your honey from your favorite bulk honey suppliers, you are sure to have enough on hand for each of your new recipes to try out. Hopefully, by trying out these three delicious recipes that anyone can make with honey, you'll find a new favorite in your home to enjoy in the future.