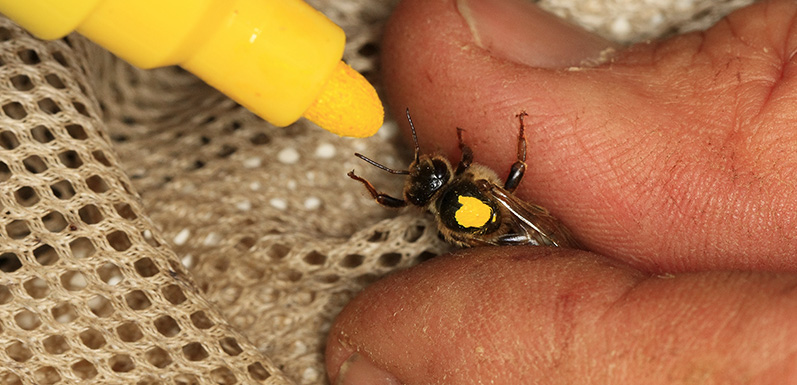 A Gathering Of The Hive Minds
GloryBee was proud to be part of the 2016 OSBA Conference in Silverton, OR this year. In addition to setting up a table for answering questions from beginning beekeepers and providing convenient bee supply sales, we also had five members of our team in attendance to soak up all the new and exciting incoming information regarding bee health and best management practices.
As always, the Varroa Mite was topic number one. Master Beekeeper, Morris Ostofsky from the Lane County Beekeeping Association, gave an amazing presentation entitled "Mite Keeping 101". His topic on mites included the observation that if you keep bees, you are also keeping Varroa Mites-- because they are present in every hive.
Longtime GloryBee customers and Queen Producers, David and Linda, came all the way from Florida to talk about their experience in raising queens. From breeding tests and grafting to artificial insemination, it was incredibly interesting to hear their expertise and see detailed pictures of this very important segment of the beekeeping world.
There are many ongoing research efforts at Oregon State University, Washington State University and University of California-Davis that we were updated on. With all the many research efforts taking place by such talented and committed researchers, we hope to see a decrease soon in annual hive losses. Environmental effects, diseases, and competing harmful organisms may soon become a non-issue when the many promising projects being worked on by these bee scientists come to fruition and make life easier for the honey bee.
GloryBee was happy to announce a donation of $10,000 to the OSU Honey Bee Lab, headed by Dr. Ramesh Sagili.  This donation was added to the money raised in the auction during Saturday's banquet. We are blessed to have been able to donate this amount for the past 3 years and help the OSU Honey Bee Lab in their efforts to Save the Bee.
The attendance at the OSBA 2016 Conference was near an all-time high, which indicates the increased popularity of beekeeping in the Pacific Northwest. If you live near Oregon and are interested in bees, we highly recommend you start planning your trip to the lovely Oregon Gardens Resort in October of 2017 for next year's Conference.