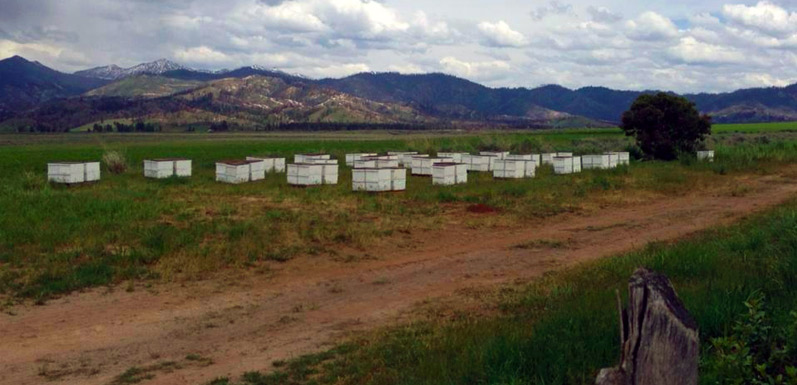 Partner Spotlight: Where do we Source our Wildflower Honey?
GloryBee's Boise Idaho Wildflower Blossom Honey is sourced from Dale and Janice, a western Idaho farming and beekeeping family. This local Idaho family has been farming and keeping bees since 1973. What started as just a few hives in the 1970's has grown to over 4000 hives of honey producing pollinators — which is good for the whole of western Idaho's community's ecosystem.
GloryBee has partnered with Dale and Janice to sell this delicious Boise Idaho Wildflower Blossom Honey for more than 40 years. In the early days, our founder, Dick Turanski, would drive his two ton pick-up all the way from Eugene to Idaho just to pick up that delicious wildflower honey. Today we sell a lot more Boise Wildflower Honey than Dick's truck can carry, but more importantly, our partnership has blossomed into a valued friendship!
You can find GloryBee's Boise Idaho honey at Winco in Boise and online here.