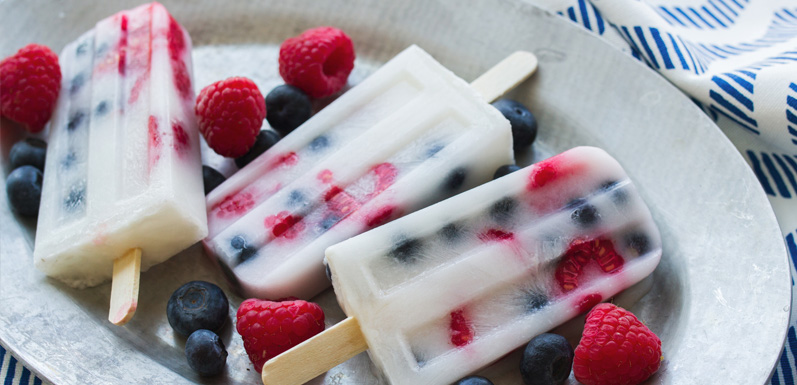 Red, White & Blue Honey Pops
Beat the heat this summer with these simple homemade red, white and blue ice pops. A great addition to your 4th of July picnic or backyard bash, these coconut-berry patriotic pops are a perfect treat for all ages to enjoy. The coconut milk makes a creamy, refreshing base for the burst of flavorful berries and satisfies the sweet tooth without any added sugars.
Yield: 10 servings
INGREDIENTS
2 Cups coconut milk
2 Tbsp GloryBee® Raw PNW Blackberry Blossom Honey
1 Cup raspberries
1 Cup blueberries
DIRECTIONS
In a medium bowl, whisk together coconut milk and honey.
Divide berries between ice pop molds and pour coconut milk over top to fill. Place the top on the mold and insert ice pop sticks. Freeze until firm, at least 4 hours.
Once frozen, run under warm water until popsicles easily slide out of mold.