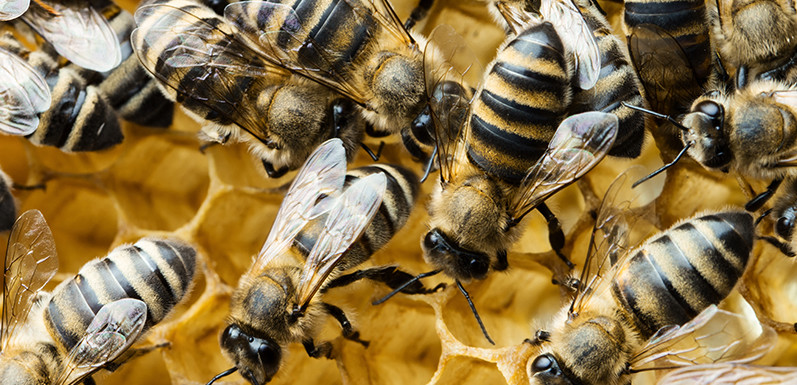 The crisis of declining honey bee populations is not just an American phenomenon—Europeans are experiencing the same challenges—and sadly, fewer honey bees results in less honey being made .  Here's an interesting article from The Guardian about the drop in honey production in Great Britain.
"A British Beekeepers Association survey reveals worrying drop in honey yield, with 62% of beekeepers saying neonicotinoids are to blame
The survey by the British Beekeepers Association (BBKA) revealed beekeepers in England produced an average of 26 lbs. of honey per hive this year, down from 28.2 pounds last year.
While weather can cause fluctuations in honey yield, the organization said it is the steady overall decline in quantity that is worrying, with long-time beekeepers saying a crop of 55-99 pounds was typical in the 1950s.
The survey also revealed the factors worrying beekeepers about the future of their honeybees, with almost two-thirds of keepers stating they are concerned about pesticides including neonicotinoids which have been linked to declines in bees.
A third of beekeepers feared the loss of forage from agricultural development, 28% were worried about varroa mite pests, 28% had concerns about the invasive Asian hornet which preys on honeybees, and 28% were anxious about climate change."