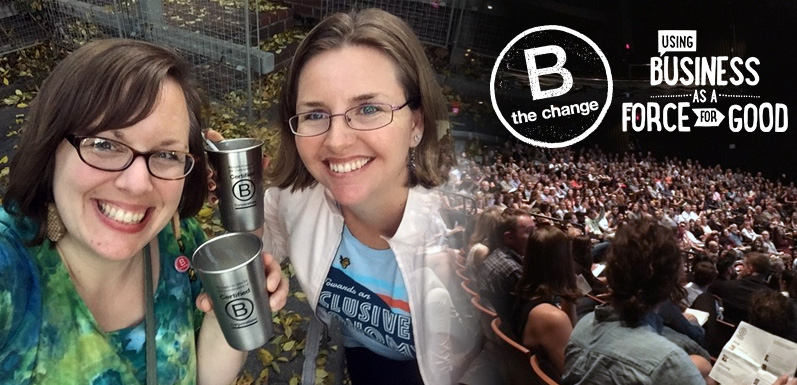 Top 3 Take-Aways From The B Corp Champions Retreat
Talk about amazing! We just got back from the 2016 B Corp Champions Retreat in Philadelphia. So many fantastic people all gathered together to discuss innovative ways to use business as a force for good in the world.
GloryBee has been a certified B Corp (what is a B Corp?) since January 2016, and we were super-thrilled to participate in our first retreat.
Here are our top 3 take-aways from the B Corp Champions Retreat:
We are excited to participate in the first-ever B Corp Call To Action: the B Corp Inclusion Challenge. The purpose of this call to action is to create change for the better, changing ideas into action, fear into hope and creating prosperity for all who live in our community.
We are so proud to be a part of the vibrant B Corp community of businesses! B Corps represent a wide variety of business sectors, including our fellow natural food and beverage companies like Ben and Jerry's, Guayaki, King Arthur Flour, Lotus Foods, Numi Tea, New Seasons Market, A to Z Wineworks, Yogi Tea, KeHE Distributors and many, many more! Find a B Corp here.
We want to be B Corp ambassadors, encouraging other businesses in our community to become certified B Corps—or at least aspire to "be like a B Corp". If you're a business thinking of becoming a B Corp, please feel free to reach out to us.
Be the change in the world you wish to see, or as we say here at GloryBee—Bee the Change!