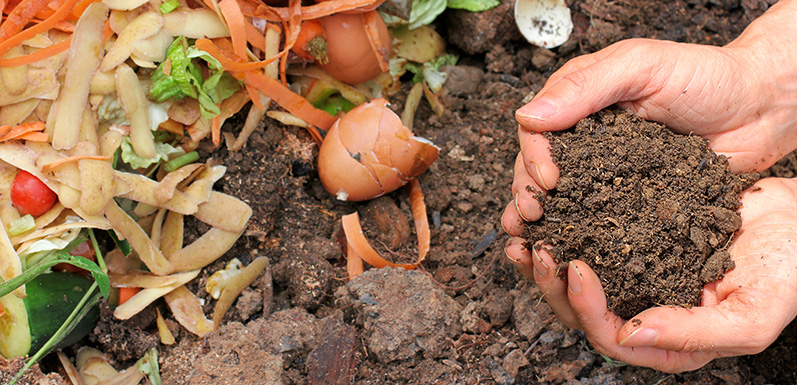 When is a compostable spoon REALLY a compostable spoon?
Local landfills are filling up. Garbage incineration wastes precious energy and produces toxic fly ash. It's becoming harder and harder to find safe and sustainable waste disposal options. Composting provides a way of reducing the amount of waste that needs to be disposed of and converts it into a sustainable product that can benefit gardening and enrich soil nutrition.
In an ideal world, we would never have single use plastic items. There would be no need to buy 100 plastic forks for a picnic in the park, and food trucks wouldn't need styrofoam to-go containers. Instead, there would be time and inclination to wash re-usable durable dishware.  If we had a birthday party at work, all our utensils and plates would go in the dishwasher, not the trash.
Keeping it real
Of course, we live in the real world, fast paced and full of working lunch meetings and food safety regulations.
In the world of compostable, biodegradable, and plant-based packaging, it's easy to get confused.
Here's a quick guide to the different definitions:
Compostable: If the item is clearly marked 'Compostable' it can be composted in an industrial compost system. Most restaurants or companies with a compost pick-up service can compost these items.
Biodegradable: This actually doesn't mean anything of substance to act upon. Bio-degradable is a generic term that might mean biodegradable in a month, or it could mean in 10 years.
Plant-Based: Made from renewable resources like plants, instead of plastic. Not always compostable.
To learn more about compostable products check out this easy to use guide:  http://compostingcouncil.org/wp/wp-content/uploads/2014/11/Compostable-Food-Serviceware-Quick-Guide.pdf