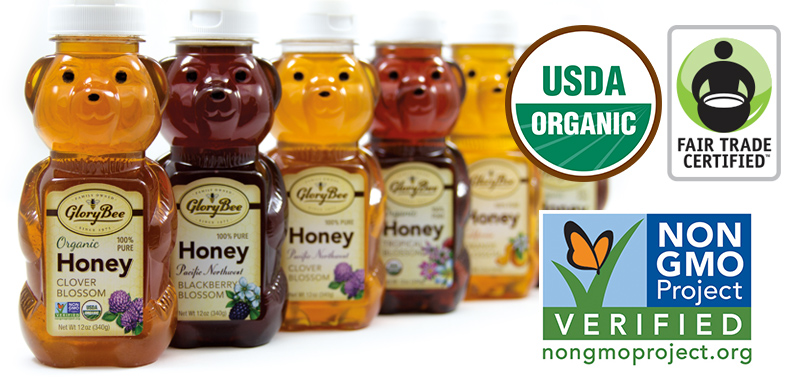 5 Adorable Ways to Re-purpose Honey Bear Containers
There's no doubt about it, honey is quite a versatile food item. Bees work pretty hard to make this product -- to make one pound of honey a honeybee would have to fly about 90,000 miles, the equivalent of three times around the globe. And this honey can be used in a variety of things, from adding flavor to food to enhancing your skin care routine.
One of the best parts about consuming raw honey is the adorable little bear containers they come in. Recycling these plastic containers is a great way to promote your love of honey while saving the environment at the same time. Here are some great ways to recycle these happy-looking bottles.
String lights
If you have an extensive bear bottle collection, this one is for you. Grab a few strands of string lights and stuff the lights into the bottles. If the string is thin enough, you can even put the cap on the bear and thread the lights through that to make them a bit more secure.
Party favors
All you need is some bear bottles, soap, water, and pipe-cleaners and you have got yourself adorable party favors for any child's party. These make-your-own bubble kits couldn't be easier, just fashion the bear's neck with a bow, stick the pipe cleaner wand into the bow, and you're all set.
A soap dispenser
Who said soap dispensers had to be boring? Paint your honey bear a color that matches your bathroom or kitchen decor, and attach a generic pump to it. Boom, an easy-peasy dispenser that will make anyone smile.
A coin bank
These bears can help children of all ages learn how to save and spend their money. Let your child decorate their bear how they'd like, cut a notch in the back of its head, and you have a great decoration that also serves as a home for all that spare change floating around.
A frosting dispenser
A honey bear bottle has a thin tip, which is perfect for decorating cakes and cookies than old-fashioned plastic bags. They act as perfect squirt bottles and keep in the fridge for a lot longer than other methods.
Have a lot of raw organic honey bears laying around, just looking to be used? Try your DIY-hand at these awesome crafts and see what you can create!
If you have any additional ideas on how to re-purpose these adorable containers, leave a message in the comments.