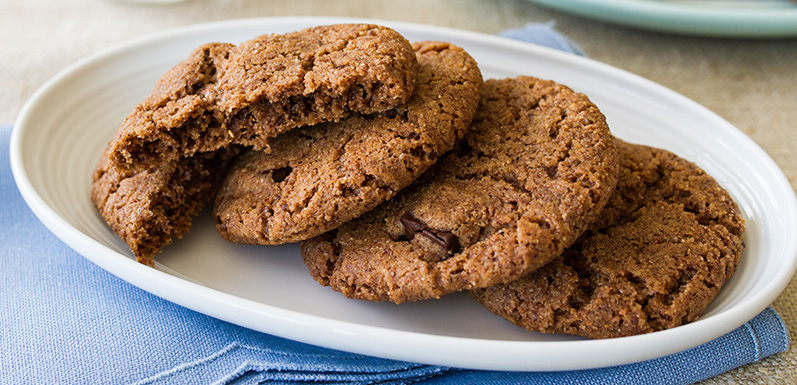 Almond Butter Chocolate Chip cookies
These almond butter cookies are easy to whip up in a pinch, taste great, and make an easy holiday gift. We passed these out to our friends and neighbors and they were a huge hit!
INGREDIENTS
1 Cup Aunt Patty's Organic Almond Butter
¾ Cup organic cane sugar
1 large egg
½ tsp Aunt Patty's Baking Soda
¼ tsp sea salt
¼ Cup Aunt Patty's Dark Chocolate Chips
DIRECTIONS
Preheat oven to 350° F.
Mix almond butter, cane sugar, egg, baking soda and salt until well combined, then fold in chocolate chips.
Form dough into round balls, about 1 rounded tablespoon each. Place 2 inches apart on a baking sheet lined with parchment paper. Press down lightly on each cookie.
Bake 8-9 minutes or until edges are golden brown. Remove from oven and cool for 5 minutes on baking sheet.
Transfer cookies to wire cooling rack and let cool for an additional 15 minutes.