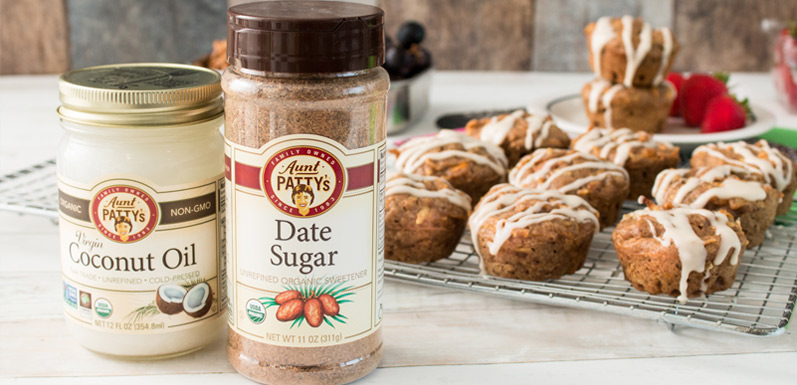 Apple Carrot Breakfast Muffins
To alleviate all the stress that mornings without breakfast can bring, you need to meal prep, these grab-and-go breakfast muffins. Taking a few minutes to plan a healthy, satisfying breakfast for the week will make a big difference in your morning game. Now, where's my coffee??
Ingredients
1½ cups all-purpose flour
1 cup whole wheat flour
2 teaspoons baking powder
1 teaspoon cinnamon
½ teaspoon ginger
½ teaspoon fine sea salt
1¾ cups milk or nondairy milk
1 egg
1 medium tart apple, cored and grated (about 1 cup)
1 large carrot, grated (about 1 cup)
½ cup golden raisins
Directions
1. Preheat oven to 375℉. Spray 2 standard 12-cup muffin tins with cooking spray or line with paper muffin liners.
2. In a medium bowl whisk flour, whole wheat flour, baking powder, cinnamon, ginger, and salt. In a large bowl whisk milk, sugar, oil, and egg. Stir in apple, carrot, and raisins, then dry ingredients and mix until combined.
3. Divide batter between 15 muffin cups (or bake in 2 batches if you only have 1 muffin tin) and bake until browned and set, 20-25 minutes. Let cool in pan for 5 minutes, then transfer to a rack to cool completely.