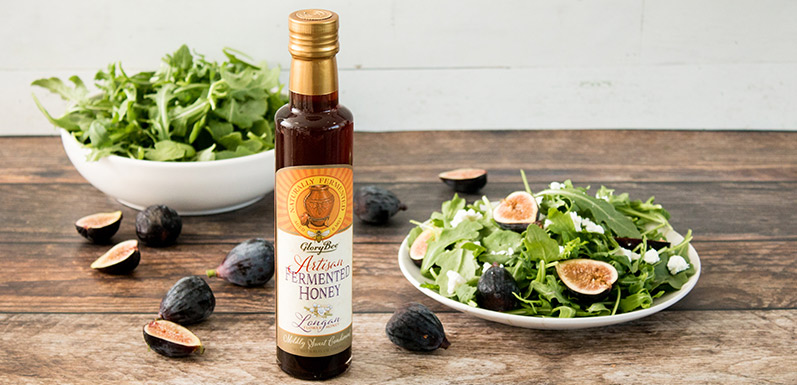 Artisan Fermented Honey Vinaigrette
Making your own salad dressing is a lot easier than you'd think. Finding the right mix of vinegar, fats and extras are what will make your dressing perfect. A good ratio to start out with is two to three parts oil, one part acid (vinegar), then finishing with your favorite herbs and spices. GloryBee's Artisan Fermented Honey is a low acid vinegar, and provides both a sweet and tangy kick to this recipe and works wonderfully.
Ingredients
½ cup Organic extra virgin olive oil
¼ cup GloryBee Artisan Fermented Honey 
2 cloves of garlic – pressed or minced finely
1 tsp dried mustard
Salt and pepper to taste
Directions: Whisk all ingredient together in a small bowl. Use as a salad dressing or marinade for chicken or fish dishes. We served ours with a mix of arugula, figs and feta. Enjoy!