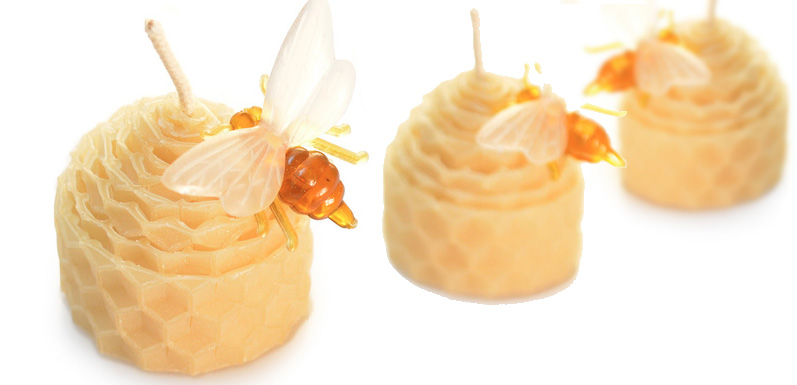 Bee Skep Candles
Spring is finally here! Flowers are blooming and bees are buzzing. It's also the season for spending time outside. As we begin to plan outdoor dinners and parties, it's time to start thinking about fun decorations to accent our spring celebrations. These Bee Skep Candles are the perfect party favor for all your friends who love bees! Plus, they are incredibly easy to make. Enjoy!
SUPPLIES
15 Ply Flat Braid Wick
(about 24" of wick)
2 Natural Beeswax Sheets
12 Honey Bee Decoration Pins
INSTRUCTIONS
1. Cut each beeswax sheet into four - 2"x 16.75" strips.
2. Beginning 1/2" from one corner, cut each strip diagonally.
3. Cut candle wicking into 1.5" lengths.
4. Beginning at the wide end, wrap each beeswax strip around the wicking.
5. Attach push-pin honey bee.