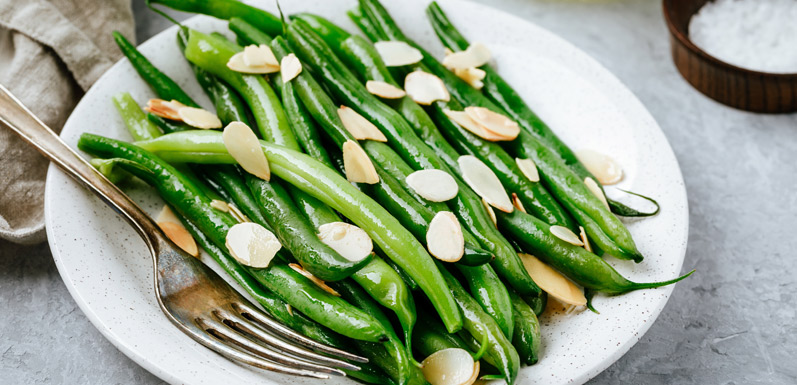 Brown Butter Honey Ghee Toasted Almonds
Toasted sliced almonds are a healthy way to add crunch to vegetables, salads, yogurts, desserts, and more! This easy recipe uses our grass-fed, brown butter honey ghee, giving the almonds a sweet and salty finish.
Ingredients
1 Cup Sliced Almonds
1 Tbsp GloryBee Brown Butter Honey Ghee
Directions
1. In a medium sauté pan, melt the honey ghee on medium heat until completely melted.
2. Add sliced almonds and blend thoroughly with the honey ghee.
3. Sauté over medium heat, stirring constantly, for 10-15 minutes until the almonds are lightly toasted.
4. Remove from heat, let cool and enjoy. Store leftovers in a container in the fridge for up to 2 weeks.