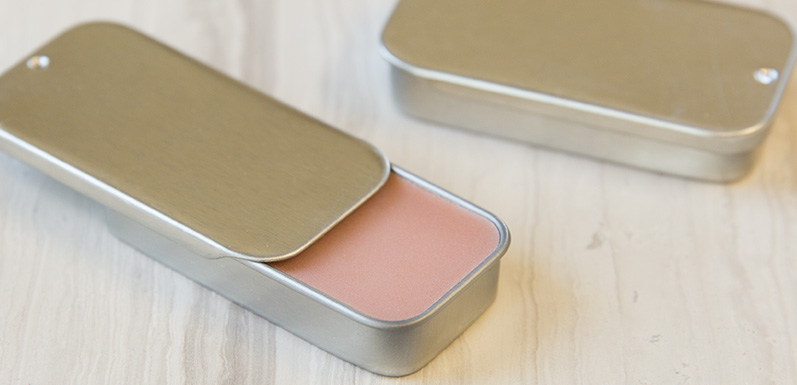 Royal Treatment Lip Balm & Salve
Treat your skin with products from the hive. This lip balm & salve uses our bee pollen, propolis and royal jelly to make a luxurious and royal treatment!
Royal Jelly is a nutrient-rich antioxidant skin treatment (along with other benefits) that supports skin elasticity and can help reduce inflammation.
Pollen is the honey bee's main food, and is one of the most nutritionally complete foods on earth. Like royal jelly, it has great skin and hair nourishing benefits.
Propolis is made by honey bees collecting various resins from trees and flower buds. People have used it for centuries to treat skin issues and as a natural antibiotic.
This recipe combines all three ingredients into a luxurious creamy lip balm and salve.
INGREDIENTS
3/4 oz Olive Oil 
3/4 oz Coconut Oil
.35 oz Beeswax
.17 oz Raw Honey
1/2 tsp Bee Pollen Granules (crush granules into a fine powder. A mortar and pestle work nicely for this.)
1/2 tsp Royal Jelly
10 drops Propolis Tincture
Ointment Container or Slider Tin
INSTRUCTIONS
Melt the oil and beeswax together in a small saucepan over low heat, reserving a teaspoon or two of the oils.
In a separate bowl, whisk the honey, slowly blending in the pollen, propolis, and reserved oils. NOTE: Try using a mortar and pestle to further grind up bee pollen before adding to honey. This will help incorporate the pollen into your mixture better. Whisk very thoroughly to ensure the olive oil emulsifies into the honey.
Once the oils and beeswax have melted, remove them from the heat and let cool for a few minutes, stirring, until you have an opaque, creamy substance. Transfer the honey mixture to the pot and vigorously whisk everything together.
When thoroughly mixed and emulsified, pour it into your small lip balm container or tin.