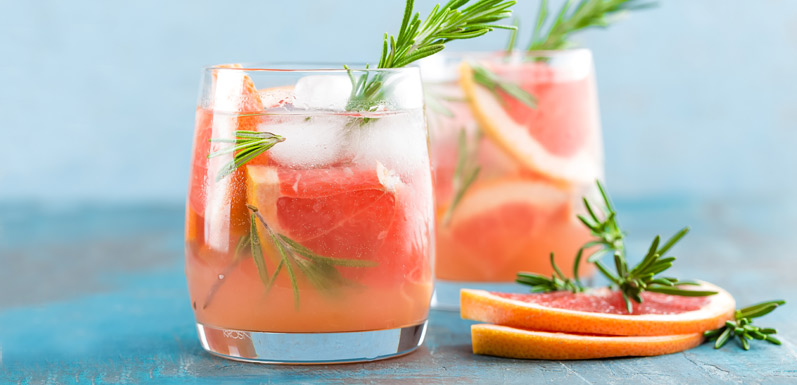 Ruby Red Rosemary Honey Spritzer
Sweetened with honey and made with real grapefruit juice, this ruby red rosemary spritzer is the perfect non-alcoholic drink to get a jump start on your healthy living New Year's Resolutions. Cheers!
Ingredients
4 sprigs of rosemary
1 ½ cups ruby red grapefruit juice
Crushed ice
Soda water
Grapefruit slices and rosemary sprigs to garnish
Directions
1. Combine honey and four rosemary sprigs in a small saucepan. Gently heat over low heat until the honey begins to bubble, about 5 minutes. Remove honey from heat and let rosemary steep for an additional 5-10 minutes.
2. Fill glasses with ice. Once honey has cooled a bit, remove rosemary sprigs and transfer honey to a cocktail shaker. Add grapefruit juice and shake until combined.
3. Divide grapefruit and honey mix between the glasses and top each with soda water. Garnish with fresh rosemary sprigs and grapefruit slices.