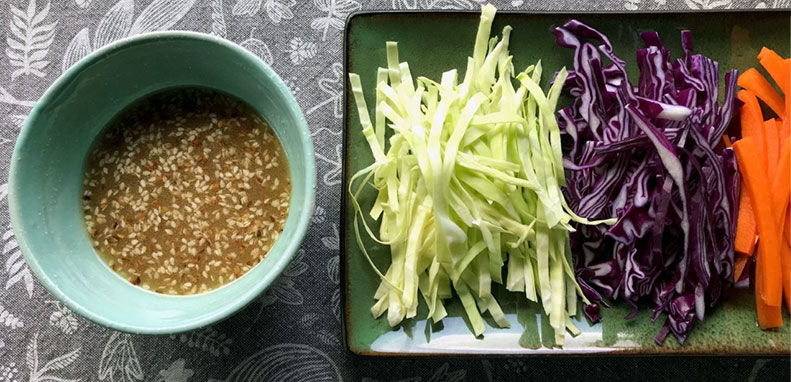 Sesame Honey Vinaigrette
This simple vinaigrette is great with cabbage for Asian slaw! Or use on any green salad, pour over steamed veggies, or toss with soba noodles. If you want some extra kick, add a pinch of cayenne pepper or a few drops of hot chili oil.
Ingredients
½ cup sesame oil (toasted or plain)
¼ cup rice vinegar
2 Tbsp honey
2 Tbsp soy sauce
2 Tbsp toasted sesame seeds
Directions
Place all ingredients in a small jar and shake to mix.
To toast sesame seeds: Place on a pan in your toaster oven at 250° for five to six minutes, shaking occasionally. Or place in sauté pan over low heat for five to six minutes. Toss a couple times by shaking pan back and forth.