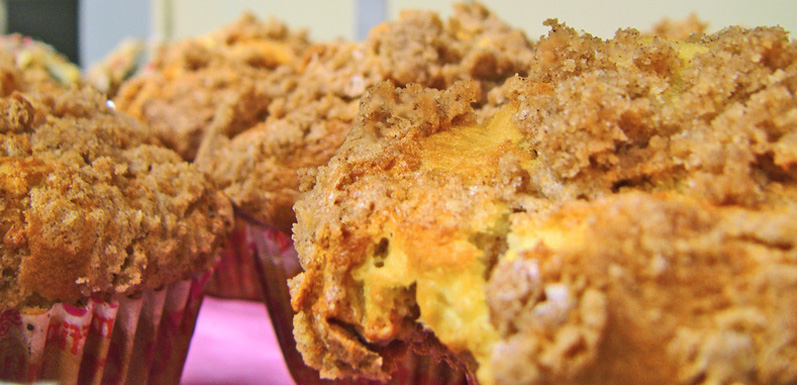 "4C" Cornbread Muffins
This recipe was developed by Aunt Patty and her grand daughter Ellie. It's designed for a young person to be able to make start to finish! Wondering where the name came from?  The ingredients: Cornbread mix, Coconut oil, Coconut sugar, and Coconut flakes!
INGREDIENTS
2 ½ Cup of Bob's Red Mill Stoneground Cornbread Mix
½ Cup of low fat cottage cheese, rinsed and drained
½ Cup of low fat organic coconut milk
¼ Cup of crushed pineapple drained, press out the excess moisture
¼ Cup of Aunt Patty's Organic Virgin Coconut Oil
¼ Cup of Aunt Patty's Almonds, blanched and chopped
¼ Cup of Aunt Patty's Dry Unsweetened Coconut Flakes
3 Tbsp of GloryBee Pacific Northwest Blackberry Honey
1 large organic brown egg
DIRECTIONS
Preheat oven to 400° F.
Line muffin tins with muffin cup liners, if desired.
Using a spoon, mix all of the ingredients until combined and smooth, do not over mix.
Fill muffin cups evenly (fills 12 cups).
Bake in preheated oven for 15 minutes, check at 12 minutes for doneness.
TOPPING
Optional, prepare ahead of time
Toast coconut flakes until lightly brown (you can also toast with some nuts if you'd like).
Dissolve coconut sugar for a glaze: 1-2 Tbsp warm water + 2 Tbsp of Organic Coconut Sugar.
Brush top of muffin with glaze, top with toasted coconut.
Serve with honey or just as is.