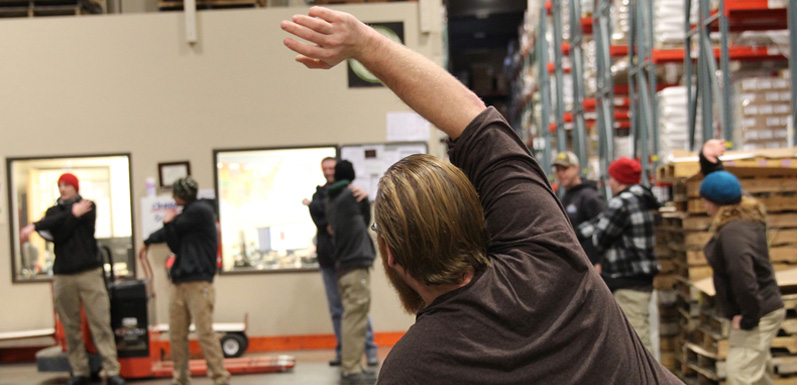 Breaking out to wake up
GloryBee's goal for each of its team members is for every employee to go home in the same condition they arrived at work in—complete and whole. Our Production Facility and Warehouse Teams do quite a bit of moving around and heavy lifting each day; one false move from any one of them could result in a serious or fatal accident.
Nine years ago, GloryBee started morning "Break-out Meetings", inviting the Warehouse and Production Facility Crews to stretch together with their teams before starting their daily fast-paced duties. These Break-out sessions not only help increase blood flow to stiff muscles, which is especially beneficial in the morning, they provide a fun forum for everyone to laugh and build genuine friendships. The teams stretch for about 10 minutes each and every workday—no exceptions.
Since Morning Break Outs began, safety incidents are down, and productivity is up.  It's a win-win, and that's not "stretching" the truth.