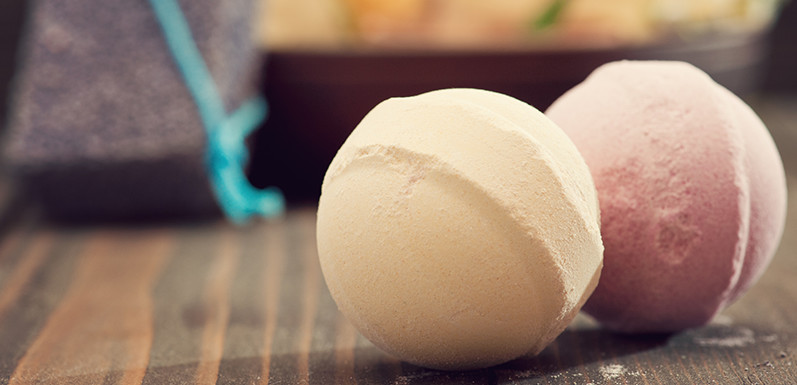 Headache Relieving Bath Bombs
Bath bombs are a luxurious way to enjoy a long soak in your tub. This bath bomb recipe can help relax away the stresses of the day with the eucalyptus, tea tree, and lavender known to help with headaches. Don't let the large ingredient list intimidate you, these are easy to make and the perfect homemade gift to give.
Ingredients:
8 oz. baking soda
4 oz. Epsom Salts
4 oz Citric Acid
4 oz. Corn Starch
2 tsp Eucalyptus essential oil
1 tsp Tea Tree essential oil
1 tsp Lavender essential oil
.75 tsp water
2.5 tsp Sweet Almond Oil
Food coloring (optional)
Bath Bomb Plastic Mold 4 Cavity
Directions:
Take dry ingredients and place into a bowl. Gently whisk until mixed well. Place bowl aside.
Mix together all liquids in small bowl.
Combine two bowls by pouring liquid into powder and mix until you start to get clumps.
Tightly pack mixture into mold. Wait for a few minutes and remove.
Wait for 2 to 3 days for the bath bombs to dry and then you're ready to enjoy!