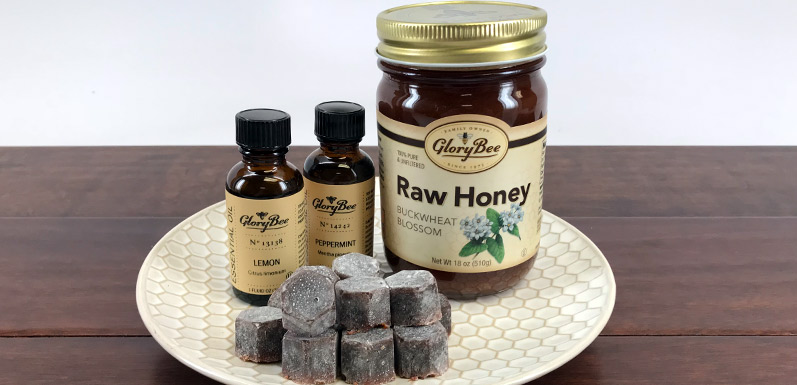 Honey Throat Drops
Many people swear by using honey to soothe throat irritations. Using our Buckwheat Blossom Honey and essential oils, you'll no longer need to buy expensive throat drops from the store, but can make your own all-natural drops at home!
Ingredients
1 cup brewed peppermint tea
Silicon mold
Directions
Brew one cup of peppermint tea. While tea is getting ready, pour one cup of Buckwheat Blossom Honey and ½ cup organic cane sugar into a heavy saucepan. Pour tea into saucepan and bring all to a boil on medium heat, stirring constantly.
Keep stirring and boiling mixture until it reaches 300 degrees on a candy thermometer – hard crack candy stage. At 300 degrees, remove pan from heat and add essential oil drops, stirring constantly.
Working quickly, pour honey syrup into silicone molds and allow to cool. Once cooled, store in an air tight container with a little bit of powdered sugar to prevent them from sticking together. You can also wrap each drop in parchment paper if you prefer.