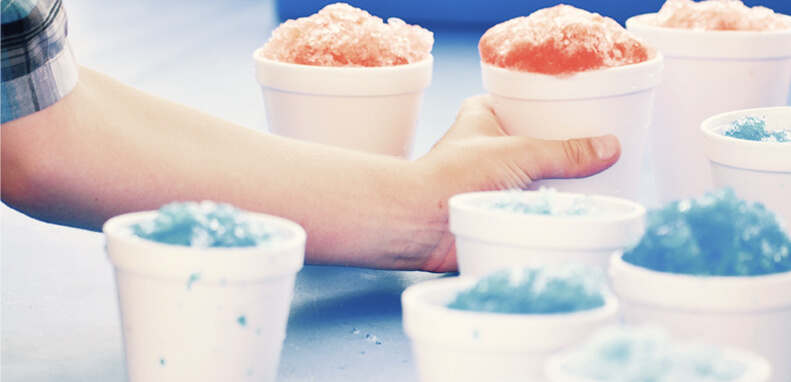 Pacific Northwest Raw Honey Shave Ice
Here's a cool, summery treat with the delicious taste of local raw honey!
Syrup Ingredients:
½– 1 cup warm water (not over 110 F, so that the benefits of raw honey are not reduced).
To make the syrup:
Place warm water and honey in a sealable container, like a mason jar with a lid. Shake vigorously to combine. For ease of dispensing, you may want to transfer to a squeeze bottle. Cool in fridge (so it won't melt the ice!). You can also add food coloring if so desired.
To make the shave ice:
Place approximately 1-2 ice cubes in a food processor, 2 cups at a time, until cubes stop making noise and the ice is lump-free and resembles snow. Alternatively, you can use a shave-ice machine.
Immediately after processing ice, place in bowl, drizzle with honey syrup and enjoy!
Serving ideas:
Serve over a scoop of vanilla ice cream
Sprinkle with coconut flakes
Add a dash of sweetened condensed milk