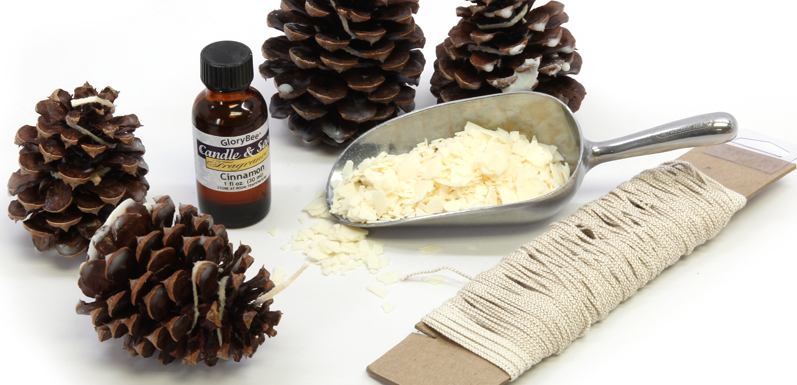 Pine Cone Fire Starters
Gather some pine cones and cozy up by the fireside with these easy DIY fire starters. This craft doesn't require many supplies or a high skill level, which makes it a great family-friendly craft for kids of all ages.
Ingredients:
Directions:
Tie wicking to approximately the middle of a pine cone and wind towards the top of the pine cone.
Dip pine cones into melted soy wax once, wait a few seconds and dip again, Let dry on a piece of freezer paper.
Trim wicks to approximately ¼".
*NOT to be used for gas stoves or interior wood stoves. Use in wood burning fireplaces or outdoor fires ONLY.