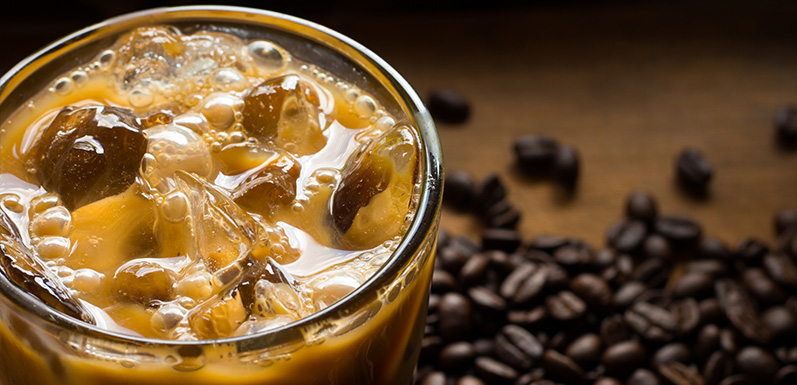 Salted Honey Macchiato
Perk up your afternoon with a Salted Honey Macchiato! You get the best of both worlds with this espresso drink - sweet and salty goodness. Each espresso shot is about 1 to 1.5 ounces - so make sure to measure correctly for individual drinks. The recipe below is for about 4 drinks total. Substitute warm, steamed milk or non-dairy milk to make it your own!
Ingredients
20 oz - milk
8 oz - espresso
1 tsp - salt, kosher
as needed - crushed ice
Directions
While hot, mix espresso and 4 Tbsp of the honey, adding milk once completely incorporated.
In a separate glass mix together the remaining honey and salt to make salted honey.
To serve, drizzle the salted honey on the side of the glass, pour crushed ice into the glass and then pour the milk mixture into the glass.