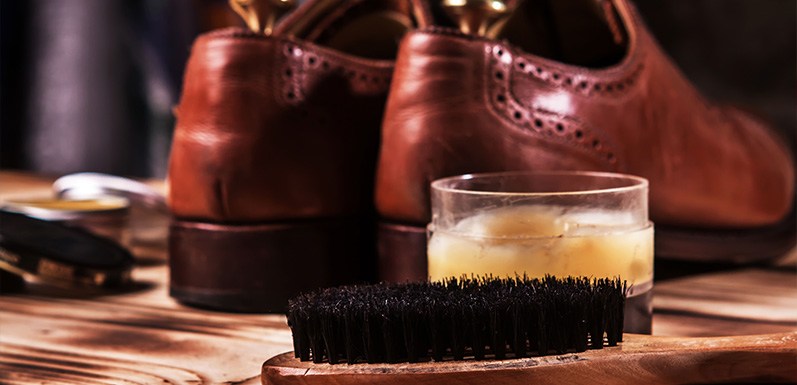 Beeswax Boot and Leather Cream
We love bees! Not only for their honey, but also because of all the other product from the hive. Beeswax is a wonderful ingredient used in many crafts - like this Beeswax Leather Balm. Simple and easy to make, your leather goods will bee happy after a quick polish. Your shoes will be looking brand new and will have the added benefit of waterproofing which is essential during the spring rains.
Please be sure to test on an inconspicuous area first before applying on all your leathers good. Also please note that in our tests, this darkened up parched leather a good amount. Not recommended for suede shoes.
Ingredients
Directions
Melt beeswax, cocoa butter and sweet almond oil in a saucepan over medium heat. Pour into a small mason jar.
Let cool until solid.
Use on boots whenever they need a new shine. Wipe on boots, buff and then wipe off any excess with a clean cotton towel.