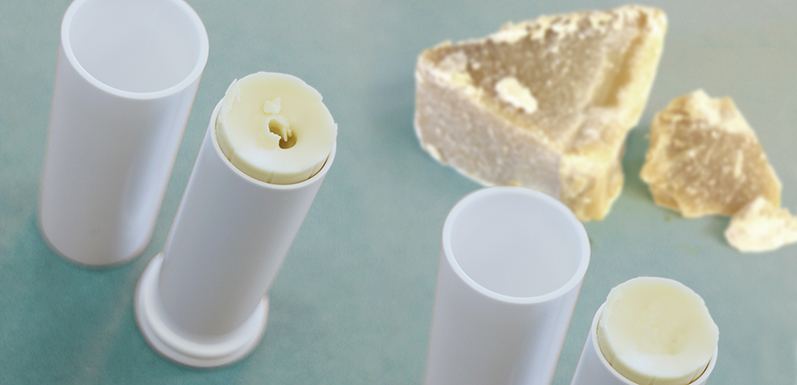 Sunscreen Sticks
The beautiful summer sun is something we all look forward to all year round, but it can burn and prematurely age your skin if you don't provide it with the proper protection. All of the ingredients in this homemade sunscreen recipe provide some level of sun protection. This recipe in particular can be used just as you would an SPF 30 product.
EQUIPMENT
Double Boiler (or mixing bowl over saucepan)
Wooden Spoon (for mixing)
Large Round Roll-Up Tubes (for storage)
INGREDIENTS
1 Cup Aunt Patty's Organic Virgin Coconut Oil
1 Cup GloryBee Organic Shea Butter
1 Cup GloryBee Beeswax
A few drops GloryBee Vitamin E Oil, to preserve
A few drops GloryBee Vanilla Fragrance Oil, for scent
2 Tbsp (or more) of non-nano zinc oxide
INSTRUCTIONS
Combine all ingredients (except zinc oxide and essential oil) in a double boiler or a glass bowl over a smaller saucepan with 1 inch of water in it.
Turn the burner on and bring water to a boil. Stir ingredients constantly until they are melted and smooth. Remove from heat and add the zinc oxide powder and essential oils.
Gently stir by hand until essential oils are incorporated.
Carefully pour into Large Round Roll-Up Tube. Allow to cool completely before attempting to roll up product.
Store at room temperature or in the fridge or freezer for longer term storage. Keep below 80° F or they will melt! Adjust coverage to your needs and be careful not to burn while determining how long you can spend in the sun with this product.