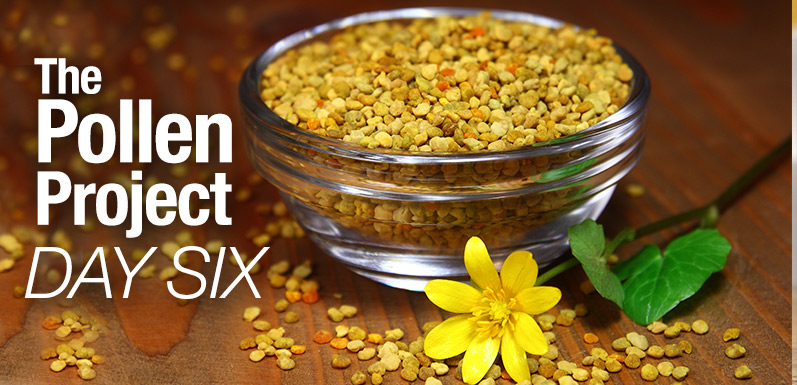 The Pollen Project Day 6: How Much is too Much?
I had so many plans today, most of which were put off by the wind storm that blew through the night before, knocking down our back privacy fence. I spent the morning getting the thing put back up and secured, and by the time breakfast came around at 1:00 PM I just got it over with as quickly as possible, and then downed 'lunch' immediately afterwards, with a plan to have an early dinner. I made a calculated decision to fast on Monday, as a diet of bee pollen and being in confined spaces for hours at a stretch would NOT earn me any points with my fellow travelers. There are definite downsides to a pollen-exclusive diet.
Once breakfast and lunch were done I went on to getting packed and set in order for my trip to South Carolina to attend the 2019 American Beekeeping Federation conference and tradeshow. I got all packed, house cleaned, everything set for me to be gone a week, and then caught a whiff of the stuff and gagged on dinner about halfway through the glass. I'd been developing a smell aversion since day 4 or so and I can't say I was surprised that it finally got to me. I had to set the glass down, sip some water, and brace myself for the other half. I got it down without incident - but it was a clear signal that this experiment was nearing its end. I'm going to do my best to stick to it as long as reasonably possible.