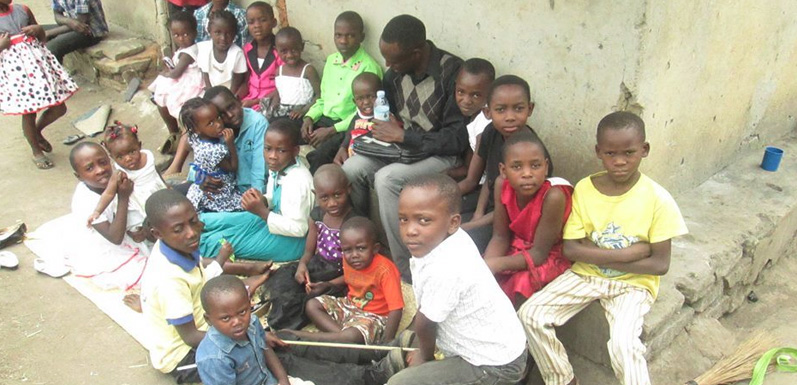 Beekeeping Saves Lives
Imagine each day having to walk miles to get drinkable water from a well to sustain your family—a family devastated by poverty and the horrors of HIV. This was the harsh reality that Edwine Businge of Uganda, Africa faced each day until fate brought him to the United States for a short trip to meet with supporters of the organization he was volunteering for. While in Oregon, Edwine was told that GloryBee may be interested in giving his village a charitable donation, but what he got instead was a lesson in beekeeping.
Dick and Alan Turanski taught Edwine the basics of beekeeping—hive management, catching swarms and extracting essentials. When Edwine returned to Africa he was equipped to teach his fellow villagers how to keep bees. GloryBee sent the villagers tools to build their own hive boxes, supers, and frames. Soon the village was catching swarms and keeping honey bees. They witnessed their sparse gardens begin to flourish as the bees pollinated their plants as they gathered nectar and pollen. The villagers were able to sell their honey and candles made from bees wax. Within a couple of years, Edwine's village was thriving so successfully that neighboring villages asked him to teach them to keep bees.
With the sale of their bee products, the people of Edwine's village were able to purchase land and build a store to sell their products. As their bee business grew, they were able to come together as a community and create the infrastructure so everyone had easy access to clean drinking water. They were able to bring a much needed medical facility to the area. What once was a harsh life is now a life full of hope and possibilities.
As beekeepers, we sometimes focus on how much our bees need from us. It's humbling to know that when we are truly in need, our bees will be there for us.