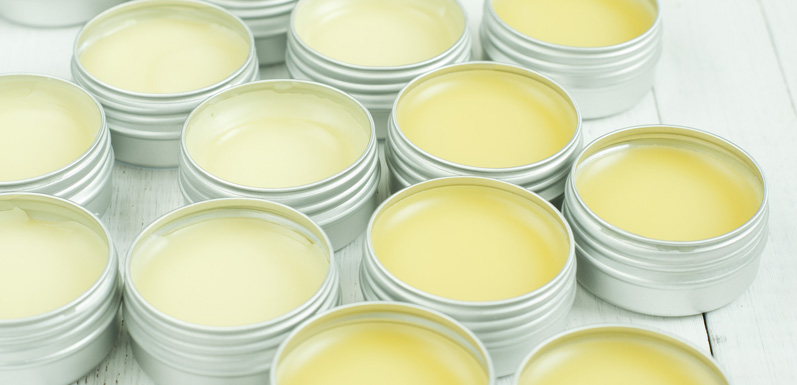 Peppermint Beeswax Lip Balm
If you follow our blog or have made any variation of the crafting recipes that we post, you'll most likely already have everything you need to make your own lip balm. It's easier than you'd think, and it only requires a few simple, natural ingredients.
Beeswax acts to condition and protect your skin while the combination of almond oil, vitamin E oil, and aloe vera liquid provide long-lasting moisture. The peppermint essential oil adds a refreshing tingle and invigorating scent.
INGREDIENTS & SUPPLIES
1 oz bar Pure, filtered beeswax
½ Cup Aunt Patty's Sweet Almond Oil
½ tsp GloryBee Vitamin E Oil
¼ tsp GloryBee Aloe Vera Liquid
½ tsp GloryBee Peppermint Essential Oil
Pourable glass container
Double Boiler or boiling ring
24 Lip Balm Tubes, Clear Lip Balm Jars or Small Metal Tins
INSTRUCTIONS
Combine beeswax, sweet almond oil and vitamin e oil in a small, pourable glass container and place container in a saucepan filled with approximately 2 inches of water. Create a double boiler by placing a double boiler ring or canning jar ring in the bottom of the saucepan and then setting the pourable container on the ring.
Heat the mixture over medium heat until the beeswax is completely melted; mix thoroughly.
Remove from heat and add  aloe vera liquid and peppermint essential oil. Mix thoroughly.
Pour into containers. Cool completely before use.