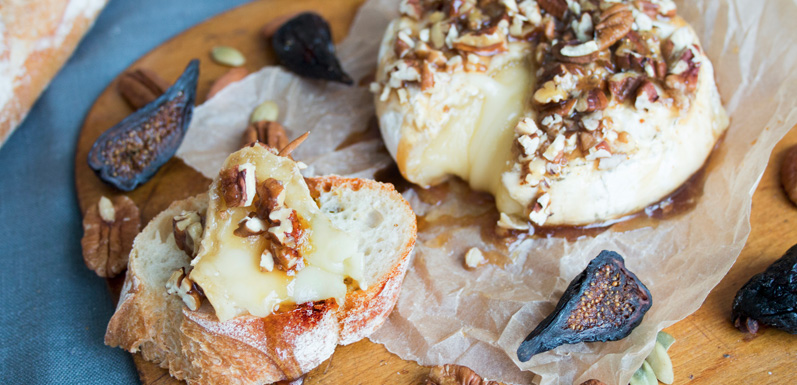 Brie with Honey & Coconut Sugar
Here's an easy sweet-and-savory appetizer idea that only requires a few ingredients and is ready in under 20 minutes. Brie is a mild, soft cheese that is delicious spread or spooned onto just about anything, which makes it a great party dish. Served on baguette or crackers, this is a light, yet filling appetizer that is sure to be a hit at your next get-together.
INGREDIENTS
1 wheel brie cheese
¼ Cup GloryBee Raw Organic Clover Blossom Honey
1/8 Cup Aunt Patty's Coconut Sugar
1/8 Cup Aunt Patty's Pecan Pieces
DIRECTIONS
1. Preheat oven to 350° F.
2. Place wheel of brie in a baking dish.
3. Drizzle honey on the brie, sprinkle coconut sugar and top with pecans.
4. Cover baking dish with foil and place in the preheated oven.
5. After 8 minutes, remove the foil and continue to cook for an additional 12-15 minutes.
6. Let cool about 5 minutes before serving.