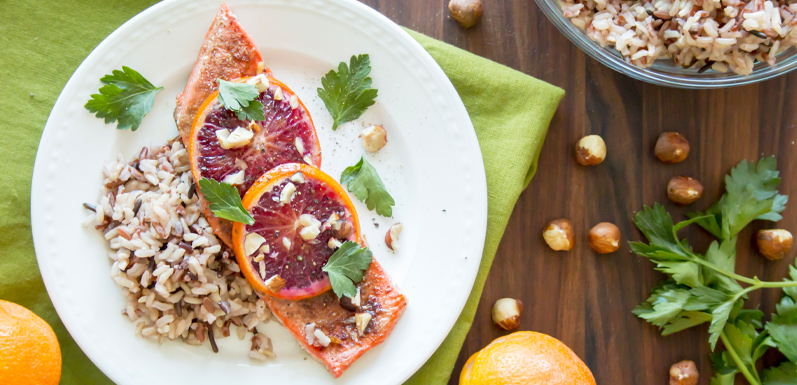 Cooking salmon is easier than you might think. In no time at all, this dish will be ready for your family. Loaded with vibrant, fresh orange flavor and sweet caramelization from date sugar, it's the perfect weeknight meal. Enjoy!
Ingredients
1 Tbsp olive oil, plus more for greasing foil
1 pound wild skin-on salmon (cut into 4 fillets)
1 tsp fine sea salt
1 Blood orange (thinly sliced into rounds)
⅓ Cup hazelnuts (chopped)
Directions
Preheat oven to 400˚F. Line a baking sheet with foil and lightly oil it.
Place salmon fillets on baking sheet, drizzle with oil, and sprinkle with sugar and salt. Place blood orange rounds on top of each fillet and sprinkle with hazelnuts.
Bake 10-12 minutes or until salmon is opaque and flakes when cut with a fork.