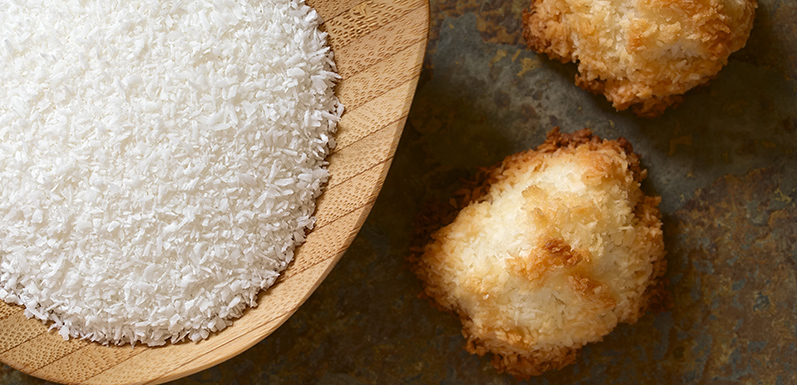 Coconut Macaroons
Ingredients:
½ Cup of Aunt Patty's Organic Cane Sugar
2 egg whites (organic brown eggs)
Directions:
Combine the sugar, honey, egg whites, vanilla and salt by beating with a hand mixer for 2 minutes.
Add the coconut and refrigerate for 1 hour.
Using a small scoop(about 2 inches in diameter) or a heaping teaspoon, form into balls, spacing 1 ½ inches apart.
Gently flatten each ball.
Bake at 325° for 9-10 minutes until edges are begin to turn golden.
Cool completely.