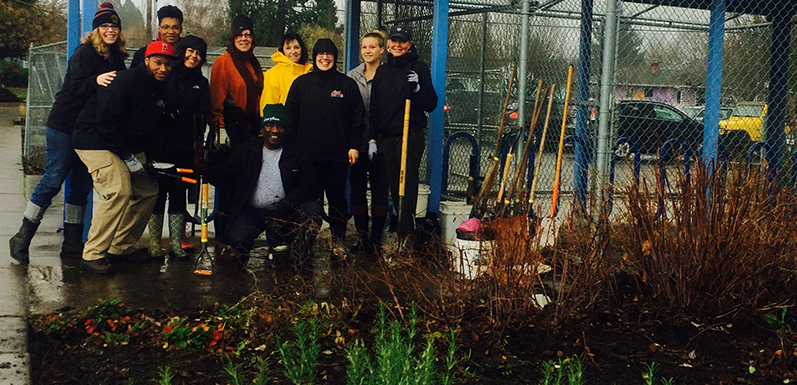 School Garden Project - GloryBee Work Party
Yesterday morning, some of our bolder GloryBee employees traded in their work clothes for rain coats, boots and muddy work gloves, and headed down to volunteer for another work party with the School Garden Project. Our "adopted school" garden at Fairfield Elementary School was in need of some TLC, and we were eager to jump in and help.
Despite the storm that rolled in, bringing our party to an abrupt stop, we were able to accomplish nearly everything that we set out to do. We would like to extend big thank you to those dedicated employees who continually participate in our volunteer events to engage with our community. We would also like to thank all other volunteers, near and far, who take the time to help make our world a better place.