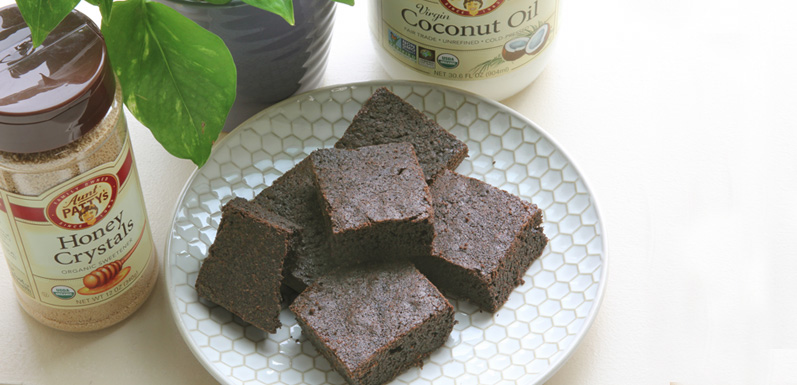 Coconut Oil Brownies
Delicious chewy brownies from scratch are not as difficult as you may think. This recipe uses some healthier alternatives in place of the vegetable oil and white sugar found in most brownie recipes. Mix together all of the ingredients and then pour and bake - it's just that simple!
INGREDIENTS
1 Cup whole wheat flour
4 eggs
1/2 cup cocoa powder
2 Cups Aunt Patty's Honey Crystals
1/2 Cup Aunt Patty's Virgin Coconut Oil
1/2 Cup butter
DIRECTIONS
1. Preheat oven to 350° F
2. Mix all ingredients (electric mixer works best) and pour into a greased 9x13 pan
3. Bake for 30 minutes. Let cool for about 10 minutes before serving.
To make this your own, naturally, add your favorite mix-ins, such as dark chocolate chips, chopped pecans, or chopped walnuts!