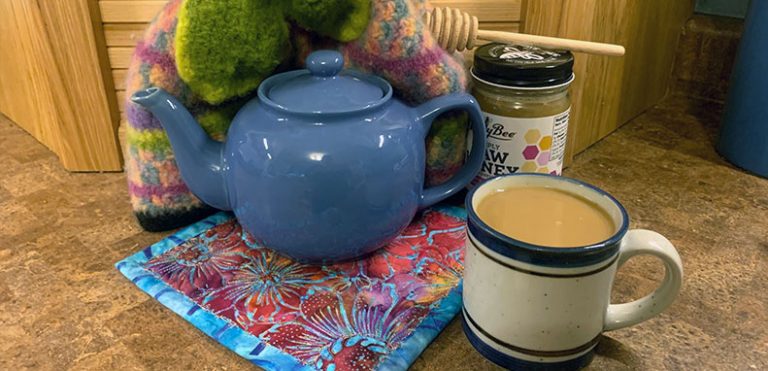 Easy Honey Almond Chai
Place 4 chai tea bags into a standard-sized teapot. Pour boiling water over the tea bags, leaving enough room in the teapot to add 1 cup of almond milk.
Add 1 cup of hot almond milk (heated for a couple of minutes in the microwave, or over the stovetop) to the teapot. Wrap in a towel or cover with a tea cozy. Let steep for 5 minutes.
Remove tea bags and add honey. We recommend starting with a couple of tablespoons and adding more to taste.
Here's where it gets fun: you can adjust the flavor profile of your latte depending on the honey you choose.
For a traditional, familiar honey flavor, try GloryBee Organic Clover Blossom Honey
For a fresh, summery flavor, try GloryBee California Orange Blossom Honey
For a strong, distinct flavor, try GloryBee Raw Buckwheat Blossom Honey
For a spicy kick, try GloryBee Habanero Honey
For a buttery treat, try GloryBee Honey Ghee
Once you've sweetened the chai with your honey of choice, pour into mugs and enjoy!