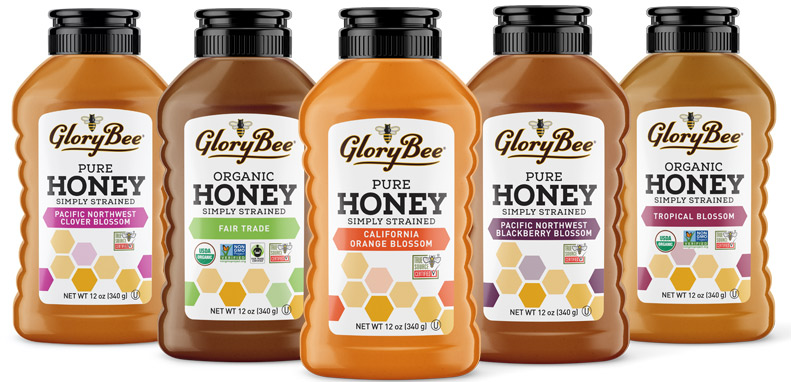 GloryBee Introduces Simply Strained Honey Line.
GloryBee is excited to introduce its Simply Strained Honey Line. This line of Simply Strained Honey is exactly what it says it is – simply pure, U.S. Grade A Honey, nothing else. Transparency and integrity are important to GloryBee, especially when it comes to their honey. The Simply Strained Honey is sourced from beekeepers who are passionate about bees and who meet their high standards for providing pure honey. It is sampled and tested to guarantee it is pure, heated just enough to keep it liquid so that it easily dispenses from the bottle, and is only strained, never filtered to keep the nutritious pollens and enzymes intact.
Better yet, all of GloryBee's Simply Strained Honey is True Source Certified which means you can trust it is ethically and transparently sourced. True Source Honey is a coalition of honey producers and importers formed to address the problem of adulterated and questionably sourced honey. True Source Certification ensures that honey is pure, ethically produced, and transparently sourced from hive to table. To learn more, go to truesourcehoney.com.
GloryBee's Simply Strained Honey comes packaged in 12 oz. easy-to-squeeze bottles with six varieties available including Organic & Non-GMO Project Verified; Organic, Non-GMO Project Verified & Fair Trade; Organic & Non-GMO Project Verified Tropical Blossom; Pacific Northwest Clover Blossom; Pacific Northwest Blackberry Blossom; and California Orange Blossom.