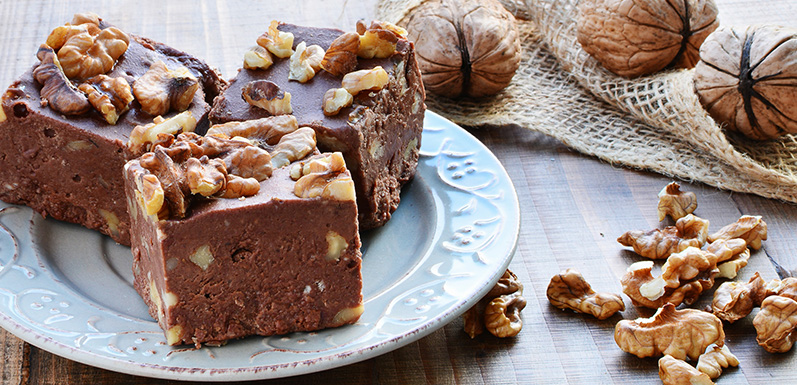 Festive Holiday Honey Fudge
Delight your taste buds with this easy to make holiday recipe, updated to include our favorite ingredient - honey! You may even need to make an extra batch!
Ingredients
1/2 cup - pure honey
1 can (14 oz.) - sweetened condensed milk
1/4 teaspoon - salt
12 oz. - semi-sweet chocolate chips
4 oz. - bittersweet chocolate, coarsely chopped
1 cup (4 oz.) - coarsely chopped walnuts
Directions
Line an 8 x 8-inch pan with foil; butter and set aside. In medium saucepan, combine honey, sweetened condensed milk, and salt; mix well. Bring mixture just to a boil, stirring frequently. Lower heat to a simmer.
Add chocolate chips and bittersweet chocolate, stirring constantly, until chocolate melts completely and mixture is smooth. Stir in walnuts.
Pour immediately into pan and smooth top. Let cool, then refrigerate until cold. Cut into 25 pieces.
Thanks to the National Honey Board for this recipe!