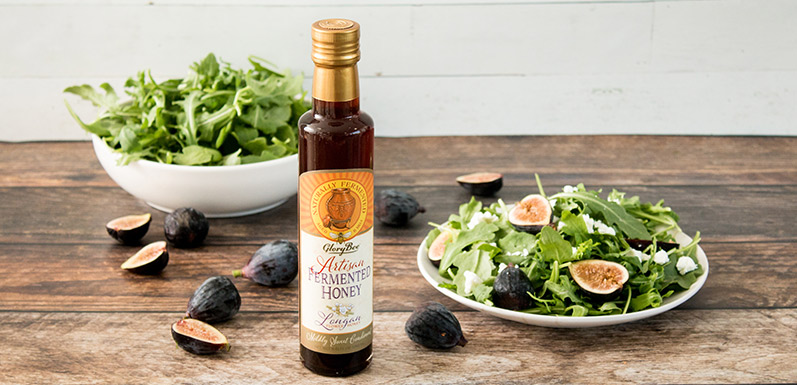 GloryBee introduces three new honey products
Innovative twists on honey are creating a buzz
Eugene, Ore: Honey and natural ingredient company GloryBee continues to "Wow!" the honey industry with the introduction of three exciting new honey products. This September 14-16 at Natural Products Expo East in Baltimore, GloryBee will unveil their latest honey sensations at booth #621. As a honey company that's been in business for more than 40 years, it's hard to imagine anything from the hive GloryBee hasn't offered before, yet these three new honey variations are distinctively unique.
2017 Nexty Awards Finalist for "Best New Condiment"
Made with exotic Thai longan blossom honey
Aged for six month in traditional Thai fermenting vats
Latest addition to GloryBee's Gourmet Honey product line
The taste of homemade pumpkin pie infused with classic clover honey
Pumpkin Spice is the Fall Holiday Season's most popular flavor
A honey with a mission to save declining bee populations
Made with 100% pure clover blossom Honey
10% of all sales supports honey bee health research
GloryBee and SAVE the BEE
All GloryBee Honey is 100 percent pure with no added fillers or sweeteners—respecting the hard working honey bees who labor to produce their product and care for our planet.  A portion of all sales of GloryBee Honey is donated to the SAVE the BEE program to help fund critical honey bee health research.
ABOUT GLORYBEE
GloryBee is a honey and natural ingredient company committed to supporting a healthy life for our consumers, producers, communities and the environment. Founded in the Pacific Northwest in 1975, we source, process and distribute the very best earth-made and healthy living products, supplying natural food manufacturers, bakeries and markets – as well as sharing our GloryBee branded products directly with you. We believe our company is a force for good by providing honey and hive products, natural cooking and baking ingredients, alternative sweeteners, beekeeping supplies, and natural bath and body craft supplies with integrity. Our Save the Bee program has been actively supporting bee population health since 2012.