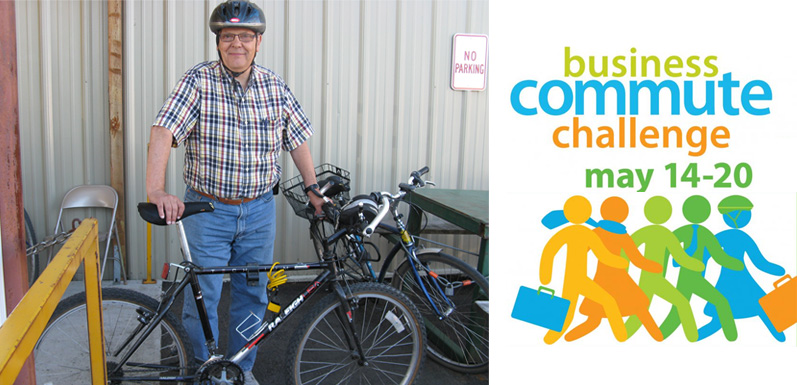 GloryBee Takes The Business Commute Challenge
The Business Commute Challenge is a friendly workplace competition that pits companies in Lane County, Oregon against each other to see who can get the most employees to utilize carpooling and alternative transportation for a week. We are now wrapping up this year's challenge, which ran from May 14-20, 2016.
Today is the second to last day of the challenge, and here are the current challenge stats:
2,690 participants
268 teams
43,275 miles saved
44,703 lbs CO2
85,830 kcals burned
GloryBee's team this year consisted of 7 individuals who biked, carpooled or took the bus to work at least one day this week. We have 3 people who regularly bike in the summer, and several people who ride the bus every day. One of our supervisors here even got Lane Transit District (LTD) to run a modified schedule to match our shift times.
To conclude the Business Commute Challenge, tomorrow is National Bike to Work Day! We are also participating in an after work biking "happy hour" from 4:00pm - 6:00pm in Springfield.
Join us on the River Path at Aspen & D St. Enjoy some afternoon treats, bike tune-ups from Hutch's Springfield, prizes and see the Travel Lane County's mobile information site Mike the Bike.
The Benefits of Biking:
Save money
Reduce air pollution
Burn calories
Reduce stress
Tips for a safe commute: http://oli.org/education-resources/safety-tips/bicycle-safety-tips