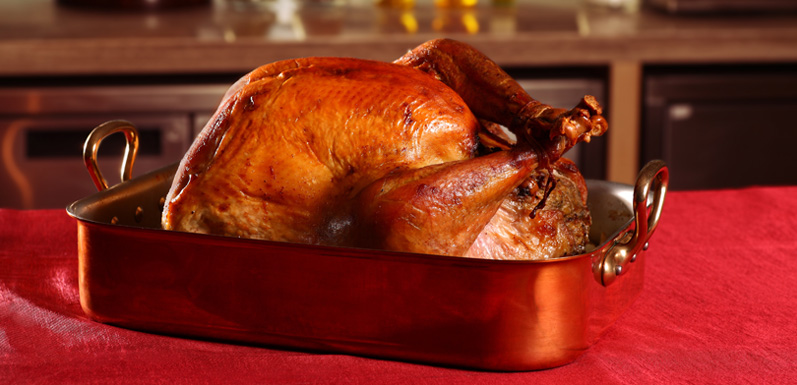 Honey Brined Turkey
Looking to try out at turkey brine recipe? We've created an easy brine for beginners that will make your turkey moist and delicious! Adjust the spices to your taste, but remember the ratio: for every gallon of liquid, add one cup of salt, and ½ cup of honey. 

Ingredients
1 – 18 to 20 pound turkey
2 gallons of water
2 cups sea salt
1 cup GloryBee Honey
2 bunches of fresh thyme
8 large garlic cloves, peeled
2 tablespoons black pepper
Directions
Line an extra-large stockpot with a heavy large plastic bag. Rinse turkey and place in plastic bag.
Add all ingredients to water, stirring to incorporate thoroughly. Pour brine over turkey. Tightly cover turkey and refrigerate for at least overnight but up to 18 hours.
Carefully drain turkey from brine. Pat turkey dry inside and out and season as you prefer. Cook turkey until done according to weight and temperature (165 degrees on the innermost part of bird).